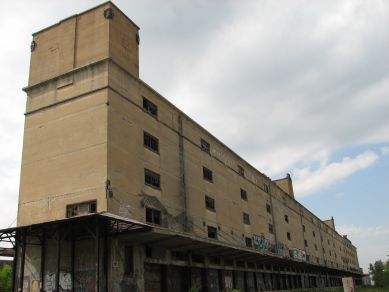 A couple of weeks ago Chris, Tunajive and I got together with a photographer for the Riverfront Times who wanted to get some shots for the article that came out last Thursday. We first took him to Armour Packing Plant in East St. Louis, where he took many shots that felt to me like band photos. It made me feel way cooler than I actually am. That is, of course, until I took a step in an unstable area of one of the upper floors and my foot went clear through. Had I not caught myself and had continued to fall, it could have been 30 feet or so of very bad. I should have been more scared than I was. I just calmly lifted myself up and said "Wow, that sucked." I think it severely damaged my cool factor, though. Falling through floors is never cool.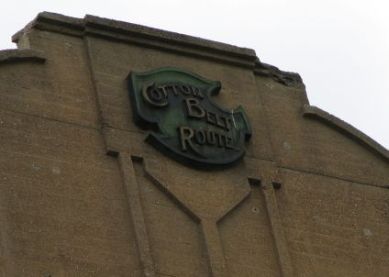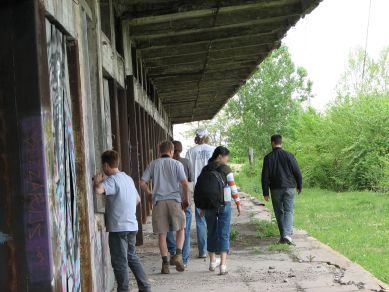 After Armour, we met up with Rob and Brian and visited the Cass Street Tunnel briefly before attempting to check out an old rail depot I had driven by the previous weekend. The building, previously known as the Cotton Belt Freight Depot and the St. Louis Southwestern Railroad Freight Depot, was massive. The Cotton Belt route was formed in 1891 and connected Texas to Arkansas and southeastern Missouri. I can not find very much info on this depot inself, only that it was probably built around 1900 and operated in some function until 1974. I would love to know exactly how the four stories of the building were used when it was an active rail depot.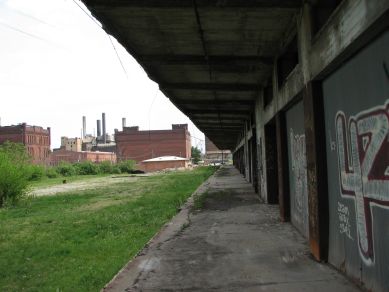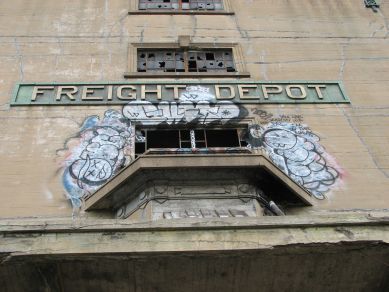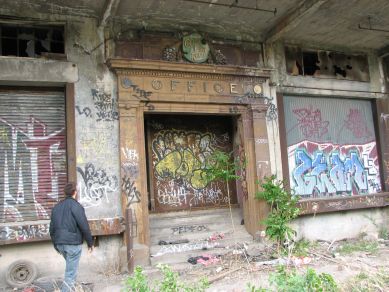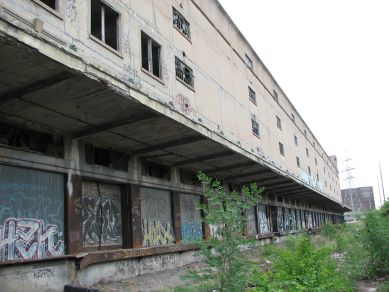 The group of us began walking around trying to find a way in. On one side of the building, pieces of broken up asphalt had been arranged into a large circle for what I could only assume was ceremonial purposes.....or for hippie sing alongs. We had made a complete trip around the building with no luck, until I went back to a spot where I had a hunch, and found a way in.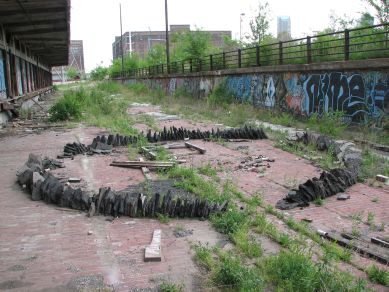 The inside of the depot has area that are barren and clean, and areas where strange stashes of toys, tires, or magazines can be found. I was quite excited about the large amount of really old Star Wars memoribillia we found, although I couldn't bring myself to take any of it........even the Boba Fett figure..... Much of the building is still very secure, and we were not able to find any way to access the upper floors. I was almost about to follow Brian who was attempting to climb the elevator shaft, when I noticed that there was a large couch suspended directly over my head in the shaft. The last thing I wanted to do was something that might dislodge it and give me a nice couch-sized bump on my head.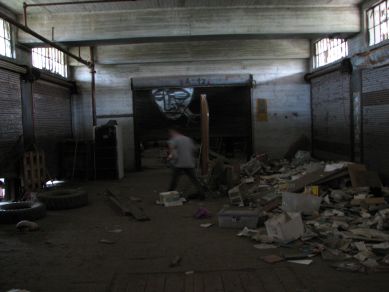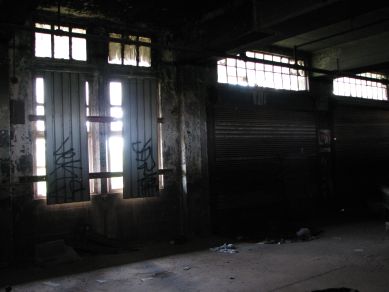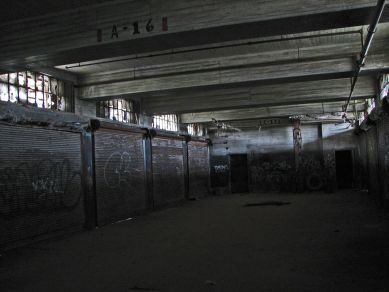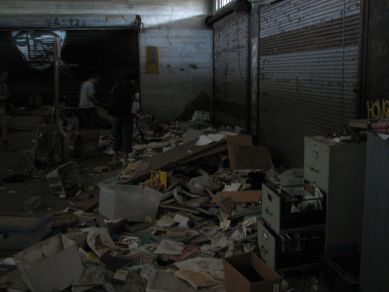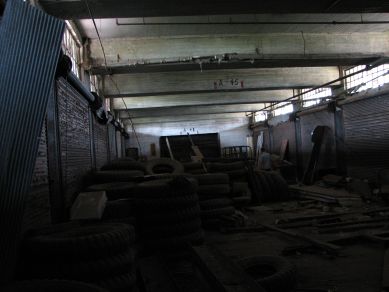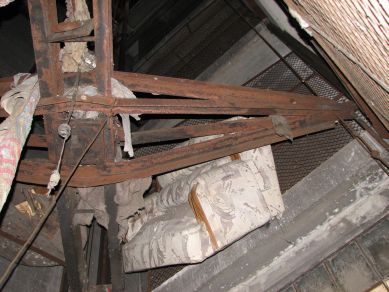 The Cotton Belt Depot was an interesting site, and one I hope to return to in the hopes of seeing the rest of it that I was not able to explore on this trip.