The demolition of River Roads Mall has been in the planning stages for some time now. Nearby Northland Shopping Center met its fate last year, and everyone knew that it wouldn't be long until River Roads joined it. Like Northland, River Roads is that unfortunate age that is too young to qualify for historic tax credits, but too old for restoration to be feasible or worthwhile (especially considering the economy of the city of Jennings today). I had heard from someone who works for the company that now owns the property that it's time had come, so I made it a point to visit this location for the last time this weekend.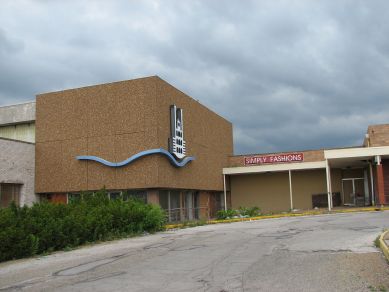 As I drove up, it was apparent that demolition was well underway. The first satellite store that I saw was nothing but a concrete skeleton. Fortunately, this seemed like the only part that work had started on, as far as destroying stuff goes. As I entered the interior of the mall, much of the debris and junk that used to litter the floors and hallways seemed to have been piled up, or removed completely. Large piles of trash that has been removed from inside the mall dot the parking lots, but it's strange that they remove all this stuff when the building is just going to be coming down on top of it anyway.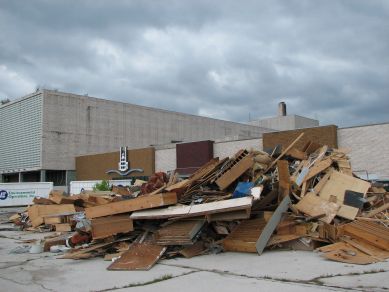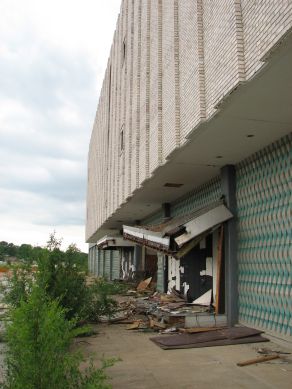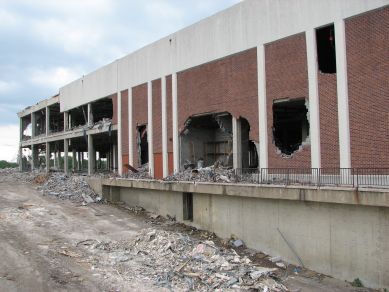 The satellite store was bare, all of its walls having been removed. The only thing remaining that showed that it was anything but a parking garage was the center escallator. I would've went upstairs, but unfortunately it must've been turned off at the time.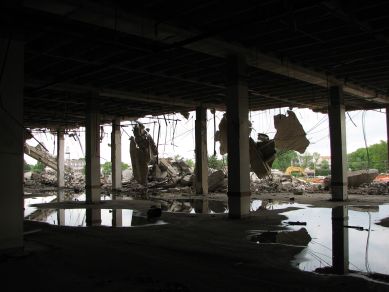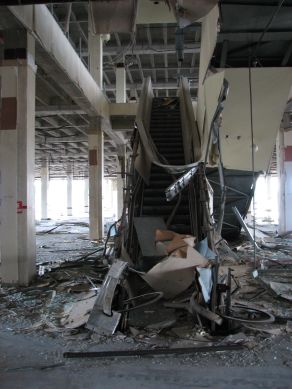 Once I was inside, I headed for the part of the mall that I most wanted to visit: the basement bowling alley. It's amazing to me that when the place closed down, all of the pins and balls were just left there. Now they lie scattered about, many of them in the flooded areas at the back of the lanes, where one can peer into the murkey water and see old muddy bowling balls peering back. If anyone has photos of this place while it was in operation, I would love to see them!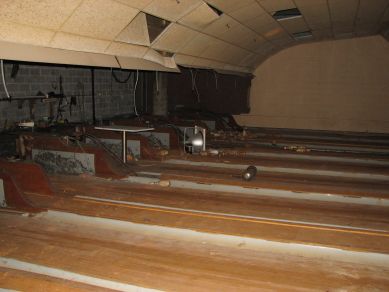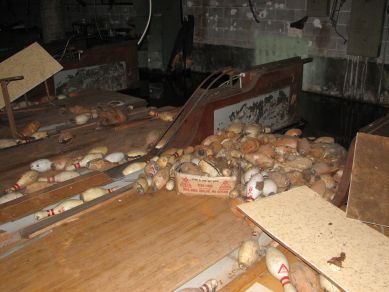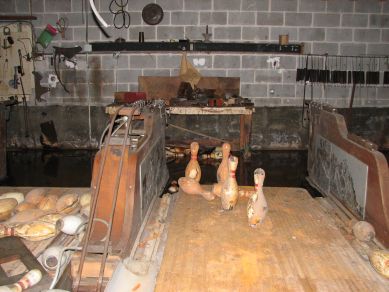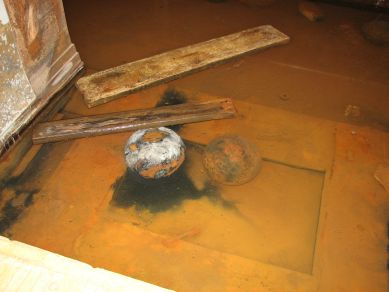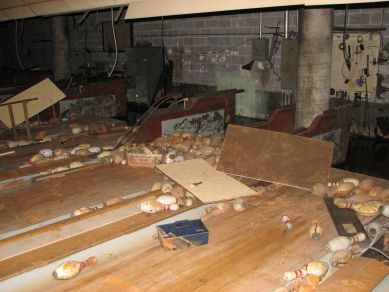 From the bowling alley, I entered a room where many of the mall's seasonal decorations were still stored. However, multitudes of four feet tall toy soldiers had been thrown into a large pile, decapitated. Some of them had even been pierced with spears and hung from the walls. If I didn't know any better, I'd say that some pesky kids had found their way down there and wreaked a little havoc!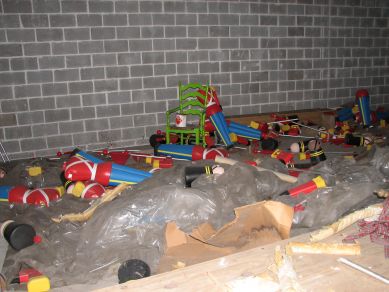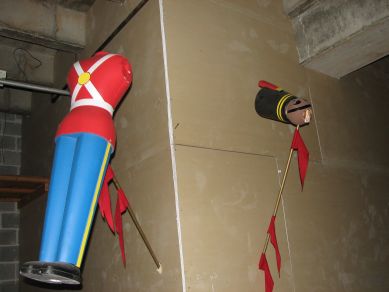 Before I left the mall, I wandered the main hallways for awhile, taking extra time to take my last photos of the place, and especially the famous clocktower in the center. Yes, it is still there, and like the rest of River Roads, it will soon be nothing but a pile of Rubble. It is such a shame that an icon that so many remember from years past will be lost. I almost wish someone would steal it, if only to preserve one small piece of St. Louis's recent history. Seriously, someone take it. I don't have a truck.