One of our final stops on the day of White Rabbit's most recent visit was the Gateway Community Hospital, just a short jaunt across the river into East St. Louis. Gateway Community is just one of a number of buildings in East St. Louis on my list of places to visit. When we arrived, I was slightly disappointed to see that the building was barely more than a shell. No windows survived, making the entire place open to the elements. Because of this, it was one of the most destroyed places I've ever visited, especially considering it's a relatively new building (constructed in 1940 and abandoned in 1989).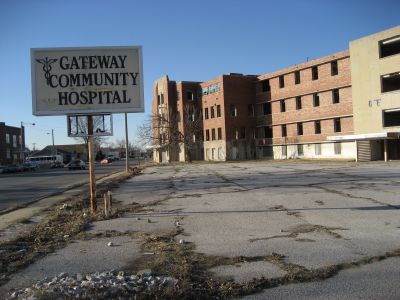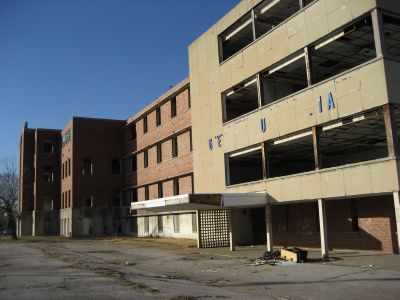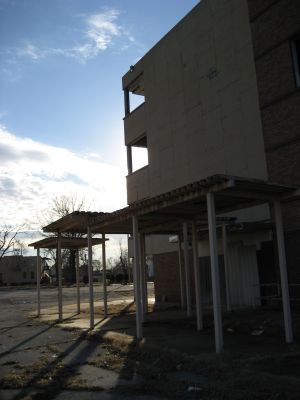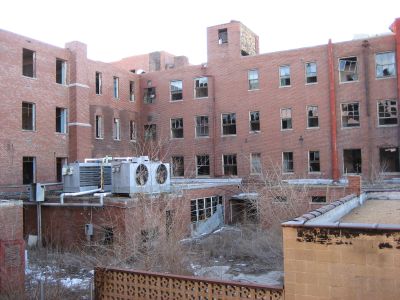 I was getting my camera and other supplies ready to venture inside when I noticed a look on White Rabbit's face that I had never seen before: Apprehension, I think it was.
"Man, I feel really stupid that I do so much crazy stuff, but going into one abandoned building in East St. Louis is what bothers me!"
I made sure to remind him that we had just LEFT the most dangerous city in the country. St. Louis, not East St. Louis, was voted the #1 most dangerous city in America by those.......by that one source that.........actually, I'm not sure who decided that. I am pretty sure, though, that they have never actually been to St. Louis. Or, if they have, they've never been to East St. Louis. It really does look like a war zone in many places, and I wouldn't dare go there at night or by myself. Or without my bo-staff.
The inside of the building wasn't that interesting, honestly. It was clear that it was a hospital, but so little remains inside other than a few relics, lots of rubble, and PILES or pigeon crap. Fortunately, Silverstreak LOVES pigeon crap. We found the old maternity ward, made our way to the roof for some pics, and I even found their Christmas decorations in a closet. I decided to spend a few minutes adding a little festive "pizzazz" to the place. No really, I didn't.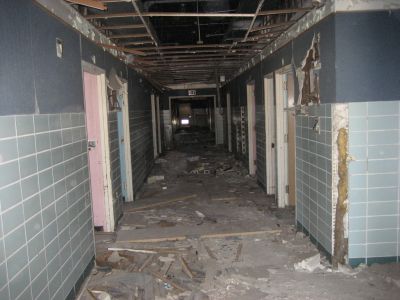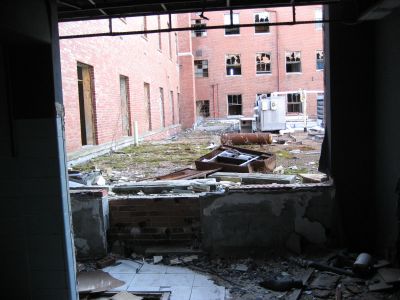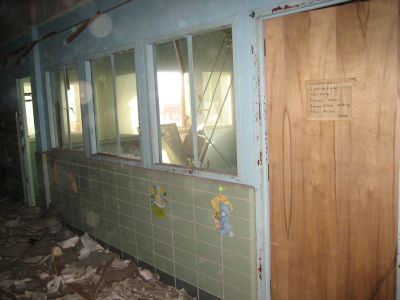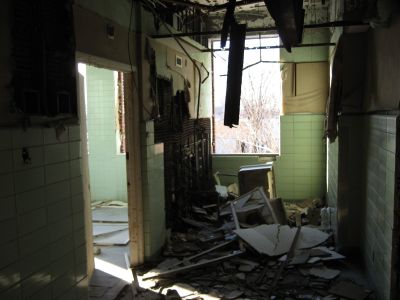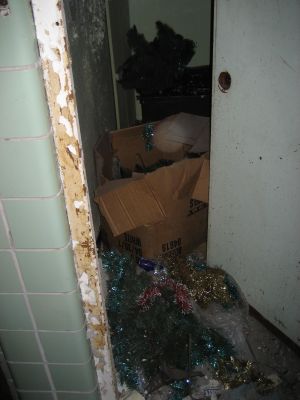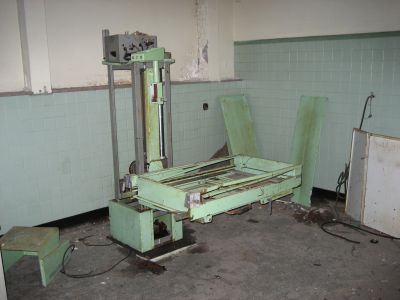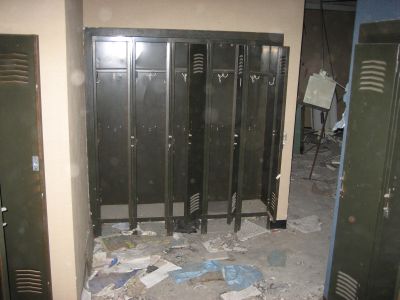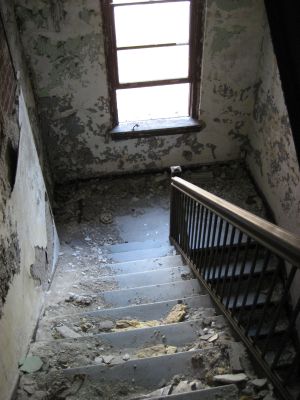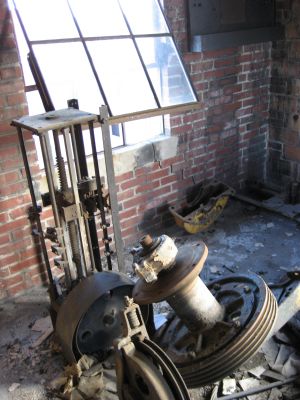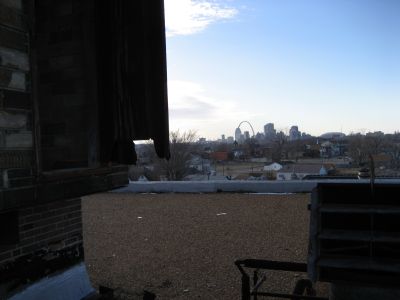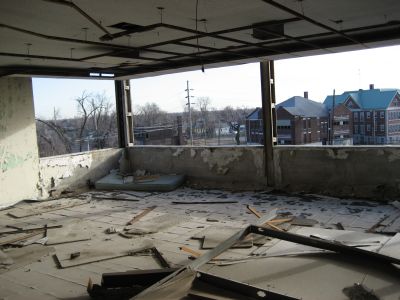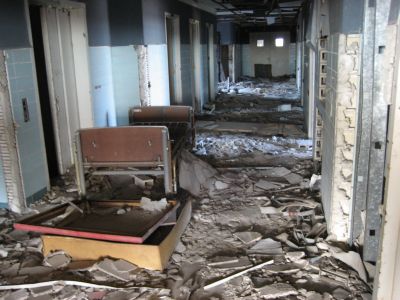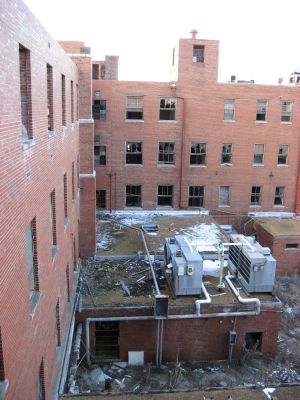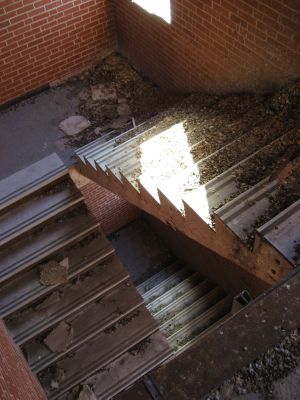 I am glad I had the chance to see this old hospital, but I don't think I'd make a return trip. Visually, it wasn't very interesting, and much of the place is all the same: empty rooms where the ceiling is now on the floor. The only way I think I'd return is if I end up doing some kind of pictoral essay on bird crap. At this time, it is not in the works.