I visited this church quite awhile ago (late last summer, I think) but for whatever reason never posted an entry about it. And that's a shame, really, because it is definately one of the most remarkably photogenic places in St. Louis. Seldom do you find an abandoned church that has been pretty much ignored for over 20 years.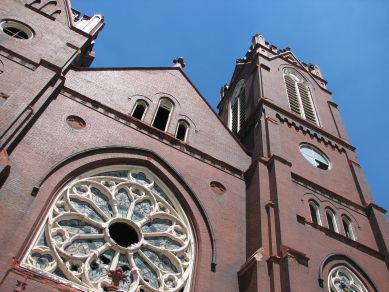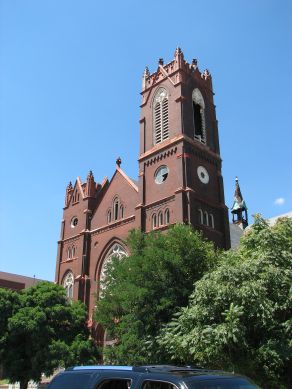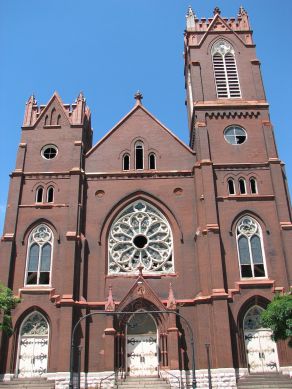 The Church of Little-Baby-Jesus-Town was built in 1895, but for whatever reason the congregation abandoned it in the 80s. They now hold services in a school building next door, and the church building itself sits ignored, boarded up, and lonely. Everyone knows how I hate for buildings to be lonely, so on this specific day my friend Giggles and I paid her a visit.
We wandered around the exterior for a few moments, but there seemed to be no easy way in. Luckily, Giggles was able to squeeze through a very small opening, and then help me squeeze through as well (no small task. It involved three pry bars and lots of butter). I made a mental note to loose some weight, as I often do.
Regarless of it's awful state of disrepair, the interior of the church was a surprisingly beautiful site. Much of the stained glass remains intact, as does the massive pipe organ behind the alter. There was something very emotionally affecting about this crumbling church's state. I couldn't imagine it being more beautiful, even when it was new and pristine.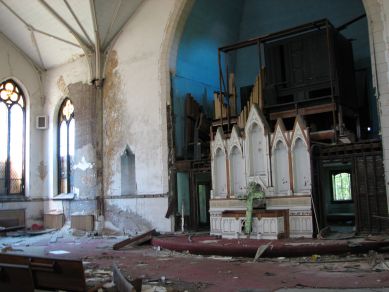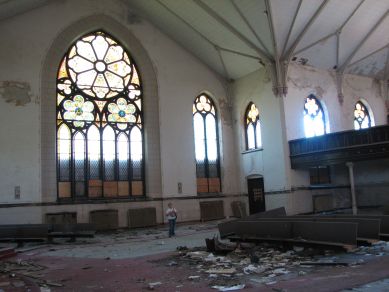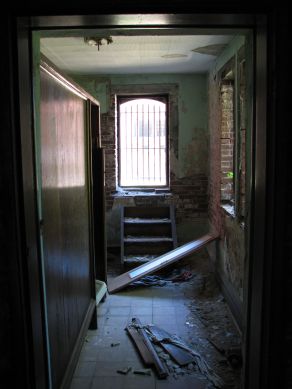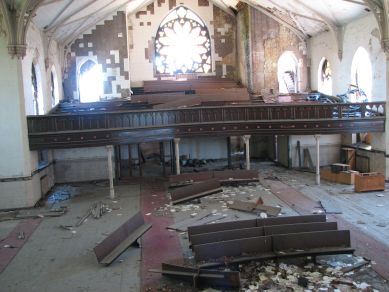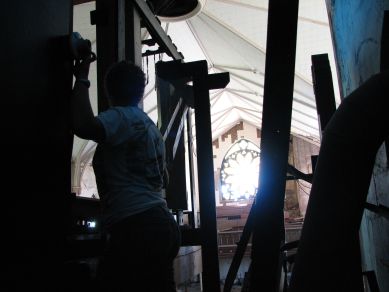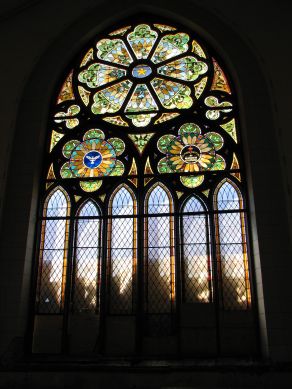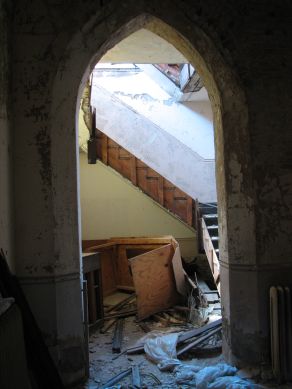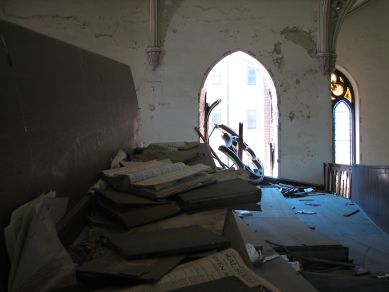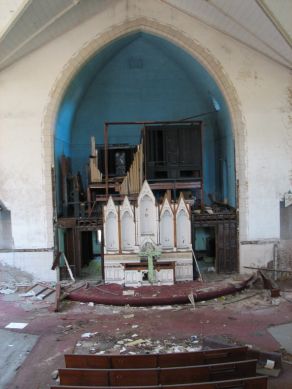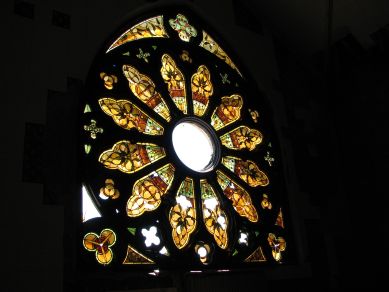 Eventually, we found our way to the choir balcony, and then to the small wooden staircase that led to the top of the tower. I tested it to make sure it would hold us, and it appeared as solid as the day it was made. Giggles and I wound our way up the tower and came to a small room near the top. From here, I could look through the open gothic-style windows and see the Arch. There was a ladder leading to a trap door that seemed to lead up into the bell-portion of the tower. I braced myself on the ladder and opened the trap door, feeling the pieces of wood crumble above me. I realized that this trap door had probably not been opened in many years. As I looked up into the next section, I saw the ladder leading up higher had almost completely crumbled. Sadly, I climbed back down through the trap door, realizing that I could not go any higher on this particular day. On our way down, Giggles and I noticed a carving in the wooden stairway that seemed to have been made in 1914. It's these small pieces of history that always make the effort of exploring worthwhile for me.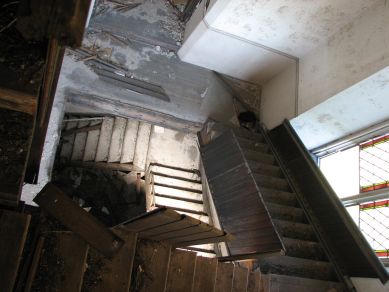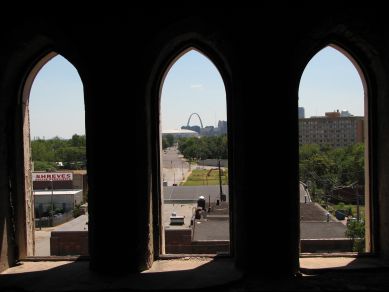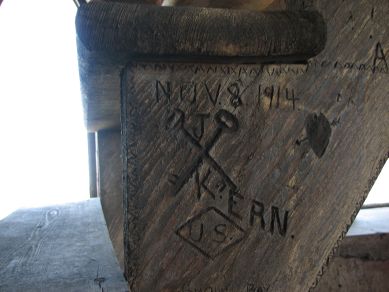 The congregation that owns the church has plans to demolish the building sometime in the future. It all probably just comes down to having the money to do so, as most things do.